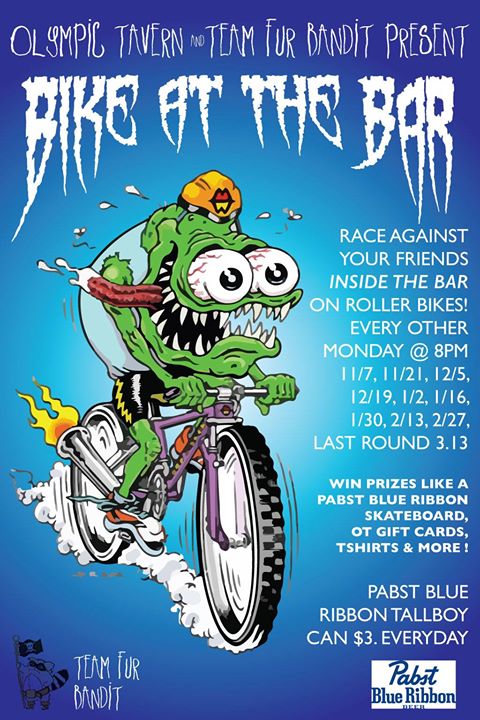 It's not even winter yet and we're already starting to feel cabin fever setting in. So join us as we host our friends from Team Fur Bandit in a bi-monthly bike race — INSIDE THE BAR!
How?
Two bikes on rollers, hooked up to a computer, you vs a friend, first one to the finish line wins. Still don't get it? Watch this video… https://www.facebook.com/pg/theolympictavern/videos/?ref=page_internal
Sign up at 8pm, and we'll pull out the trainers and let you step up & test your might on the Goldsprints machine.
$5/person entry fee, and 100% of your $ goes to promote safe cycling in Rockford via our friends at Team Fur Bandit.
Everyone may enter — only one can win the sweet grand prize of a PBR Skateboard! Other prizes will include OT gift certificates, hats, tshirts, and more fun stuff coming soon.
The skateboard and other "grand prizes" will be distributed via a point system — the more you show up and race, the more you can win!