Braupakt Tapping – Sierra Nevada & Weihenstephan Collab Hefe
May 14 @ 11:00 am

-

5:00 pm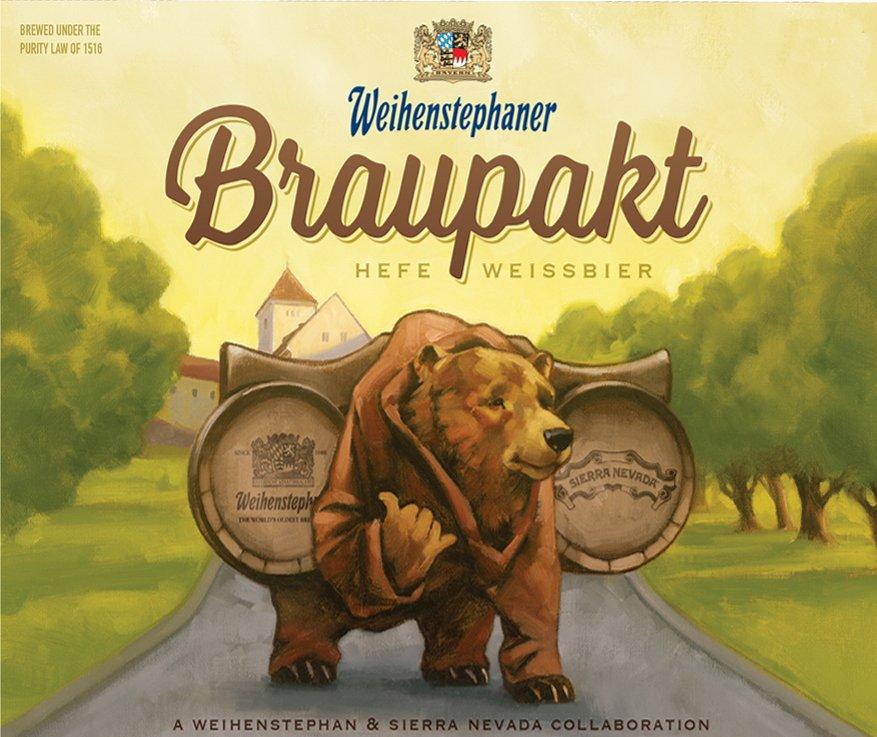 We're tapping the collaboration brew between our favorite American craft brewer and the world's oldest brewery. Braupakt is a hopped up hefeweizen brewed by the staff of both breweries. We'll also have Sierra Nevada Pale Ale and Weihenstephan Hefeweizen on tap and a limited amount of 23oz glassware available.
About the Bavarian State Brewery Bayerische Staatsbrauerei Weihenstephan:/ Weihenstephan USA
The Bavarian State Brewery Weihenstephan, founded in 1040 as a monastery brewery of the Benedictine monks, is now a state-owned enterprise, which is run by private-sector standards. Hidden behind the historic walls of the brewery is state-of-the-art technology, which draws on current scientific findings in beverage technology. Together with nearly 1000 years of experience and traditional brewing techniques, premium beers of the highest quality are created, which receive the most coveted awards at the international beer competitions every year.For more information please visit www.weihenstephaner.com.
About Sierra Nevada:
Sierra Nevada Brewing Co. of Chico, California, and Mills River, North Carolina was founded in 1980 as the 42nd brewery in the United States (compared to 5,300 breweries today) by Ken Grossman. As one of the first craft beer breweries in the US, Sierra Nevada was instrumental in the boom of today's US beer scene. In just a few years, the brewery, with its innovative and high-quality craft beers, has become one of the largest and best known breweries in the USA. More information onwww.sierranevada.com.