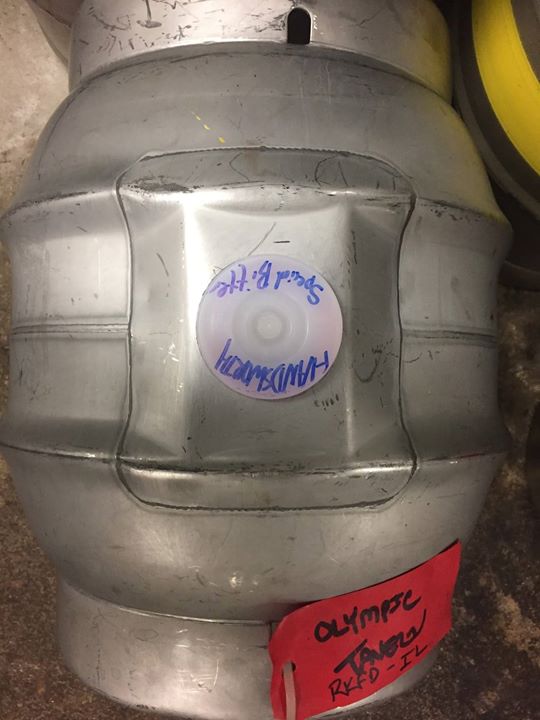 Our firkin just showed up full of a delicious Revolution Brewing pub beer — Handsworth Special Bitter! We'll tap into this on Friday March 24 at 4pm and it'll last until…. it's gone!
From the Rev Website:
The British-inspired Extra Special Bitter has a rich copper color and a malt-dominant aroma. Notes of toasted malt, caramel, and dates are present from the use of CaraMunich malts. Dry-hopping with Styrian Goldings gives a spicy background and apricot-like fruity notes. The medium bitterness helps to balance out the malty sweetness.