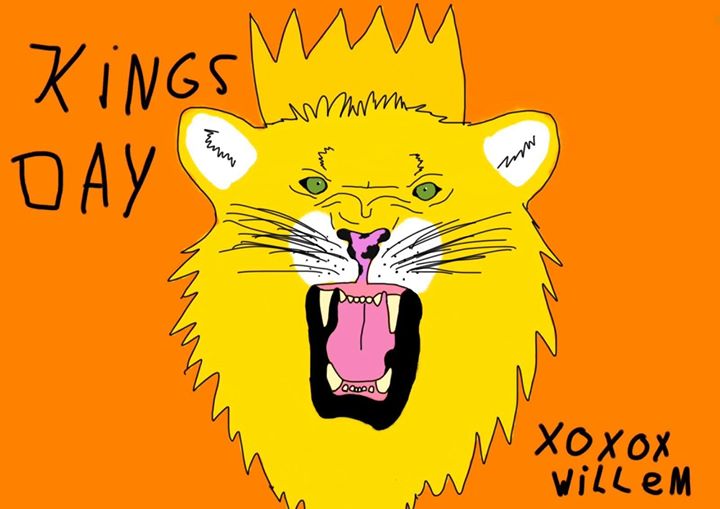 Every year since 1890 the entirety of The Netherlands has broken out in a flood of orange—the national color—to celebrate the Queen. Known as Koninginnedag in Holland, it's a day of celebration, flea markets and, of course, Dutch beer!
We will be tapping a keg of La Trappe PUUR, (and maybe a few other Dutch specialties) at 11am. Mason, our La Trappe guy, will be here from 6-8, hanging out, chatting, and enjoying a few goblets of delicious Dutch beer!
In 2013, Queen Beatrix abdicated to her son the Prince (now King) Willem-Alexander, so in 2014 the Netherlands will celebrate King's Day for the first time in more than 130 years! On this one day a year, Dutch citizens are allowed to have open sales in the streets—flea markets—without permits or taxes. The result is that most people are either buying or selling, everyone is outside and everyone is in the mood to party. Artisanal Imports would like to keep the party going on this side of the Atlantic. Join us in celebration of Koninginnedag and the fantastic beers of Holland!
La Trappe is one of only ten Trappist breweries in the world allowed to carry the logo "Authentic Trappist Product". This logo guarantees authenticity, recipe, tradition and, in the case of La Trappe, a thriving working relationship between monastery and brewery. These world-class beers have been brewed at the Cistercian Abbey of Onze Lieve Vrouw van Koningshoeven since 1884.
Wear your orange, stop in and pass the Dutchie with us!