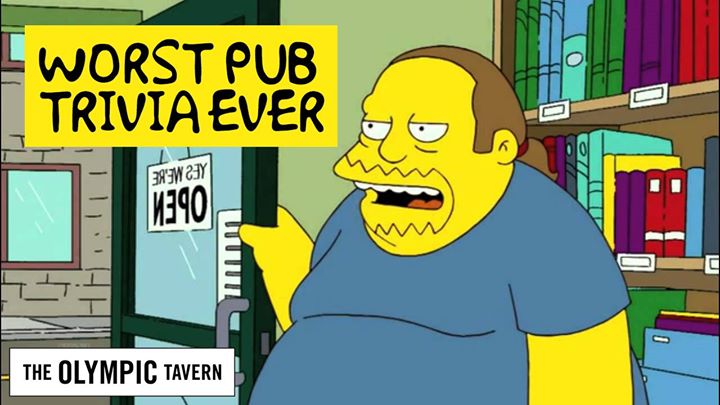 Our next round of pub trivia is about one of our favorite shows of all time, the longest running American primetime series — The Simpsons!
Simpsons themed prizes, Simpsons themed drinks (who's up for a Lobsterpolitan?) and more fun coming….
Three rounds of EXPERT LEVEL triva — questions are NOT for casual Simpsons viewers, so bring your friend who's the equivalent of Comic Book Guy and start watching those reruns.
Notes:
Register your team starting at 6:45pm.
Please, NO RSVPs in our bar room on trivia nights — first come, first serve!
Prizes for first, second and third place teams.
Must be 21 & over to win — please no groups larger than 5.